BEAVERCREEK PUPPIES
Health - Tested Parents For Healthier Puppies
Puppies born June 20, 2017. Kenna and Dillon had lovely babies.
Puppies Born April 28, 2016. Kenna and Dillon are proud parents of 7 boys and 3 girls. All doing very well and are at their forever homes.
Suggested reading:
American Water Spaniel (Comprehensive Owner's Guide)

[Hardcover] by
Paul R. Morrison You can find this book on Amazon or through Paul, himself.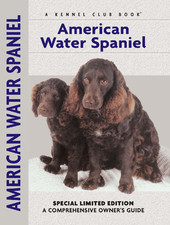 Kalee / Shooter litter 2013
Kalee is the proud mother of 5 girls and 5 boys... born July, 19th @ 4 PM.
All pups are at their new homes, now, and doing wonderfully!!!
Kalee getting comfort from her mom Tori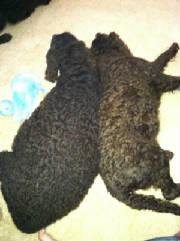 Kalee 7-17-2013
X ray 7 / 18 / 2013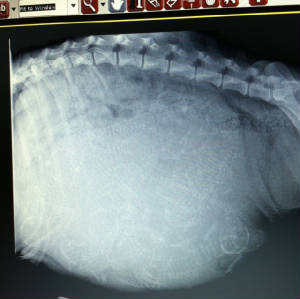 pups minuets old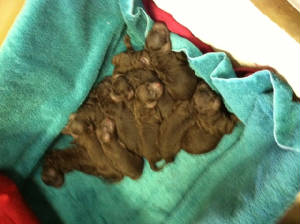 Kalee and pups min old at home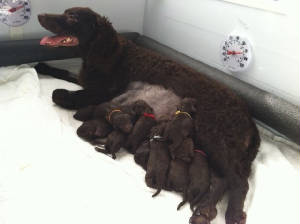 Green boy and Mom - Kalee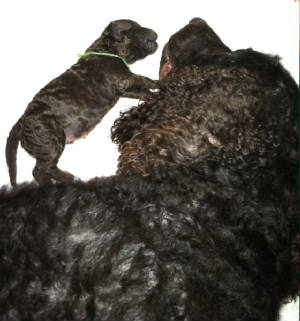 purple boy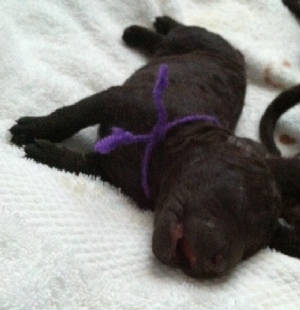 Light Blue Boy after lunch. 8 days old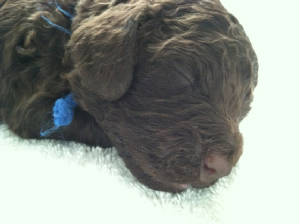 Pups 8 days old at lunch time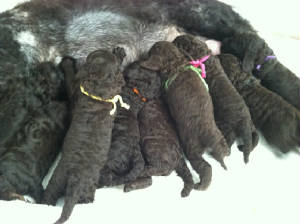 Eyes and Ears are just starting to open
Orange girl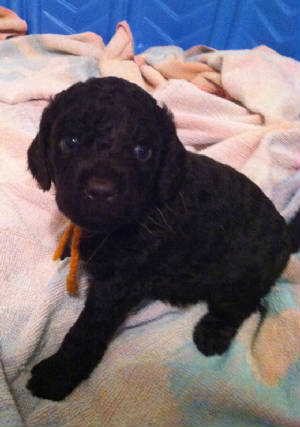 green boy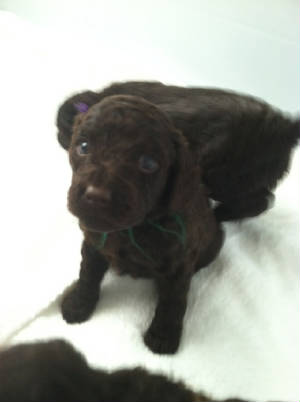 red girl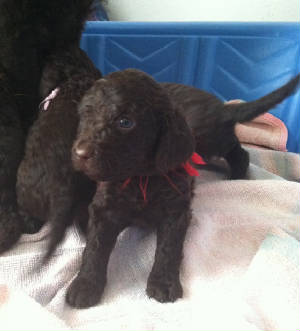 yellow girl using potty yard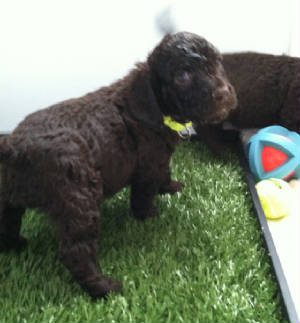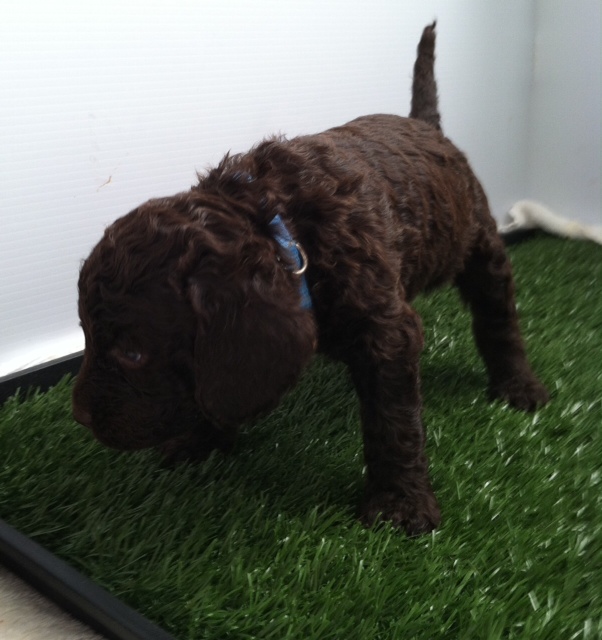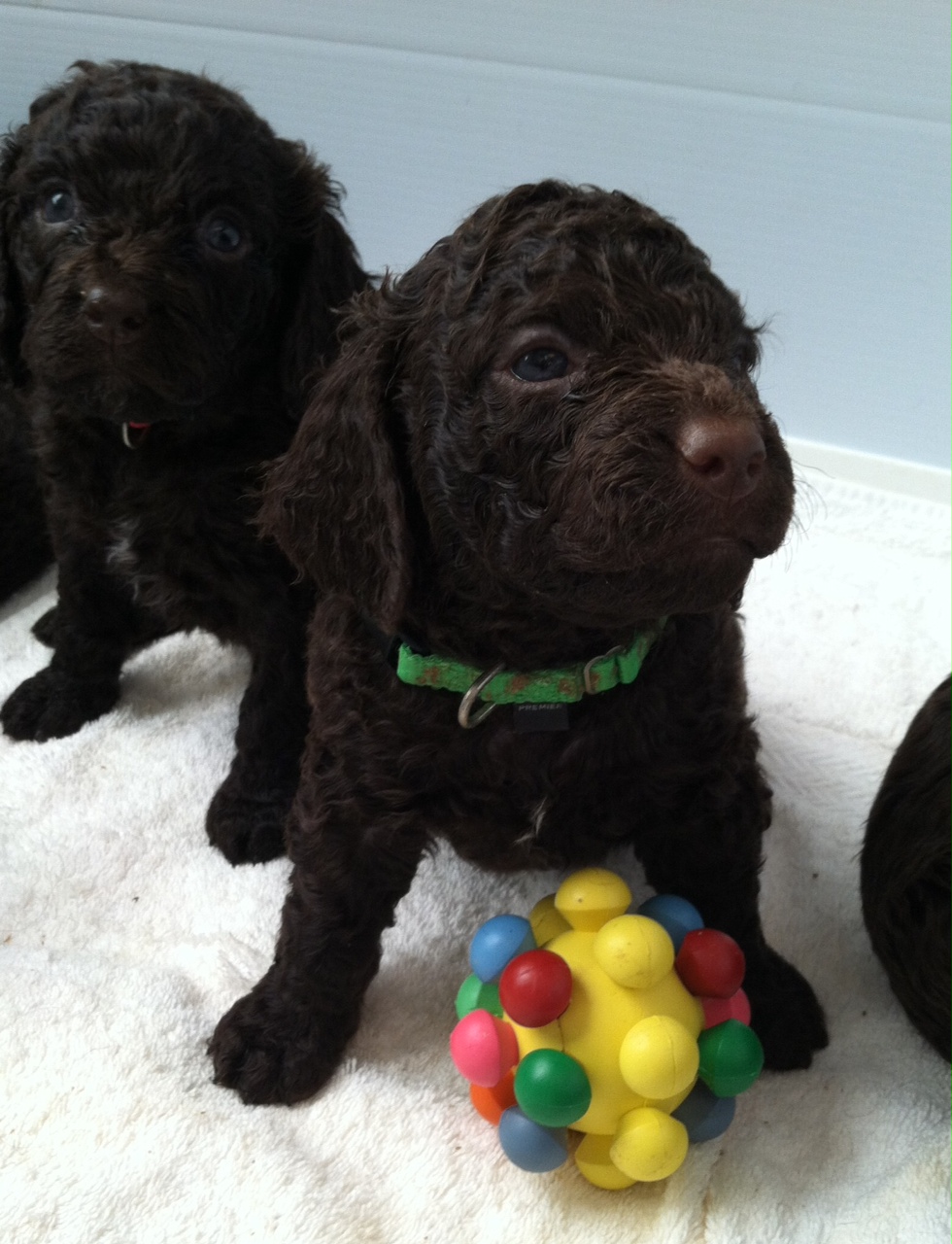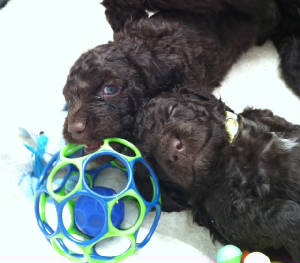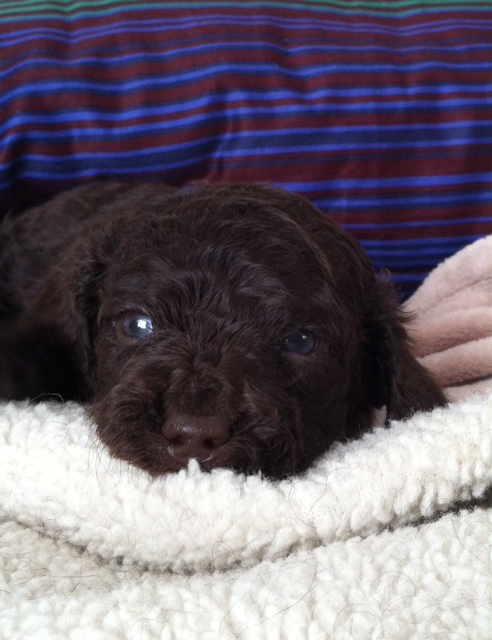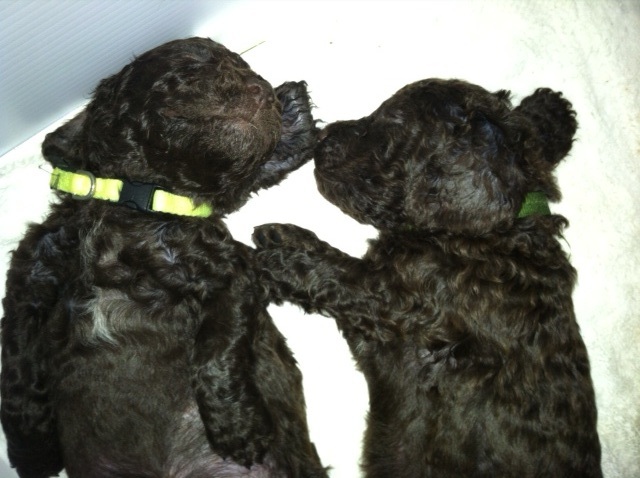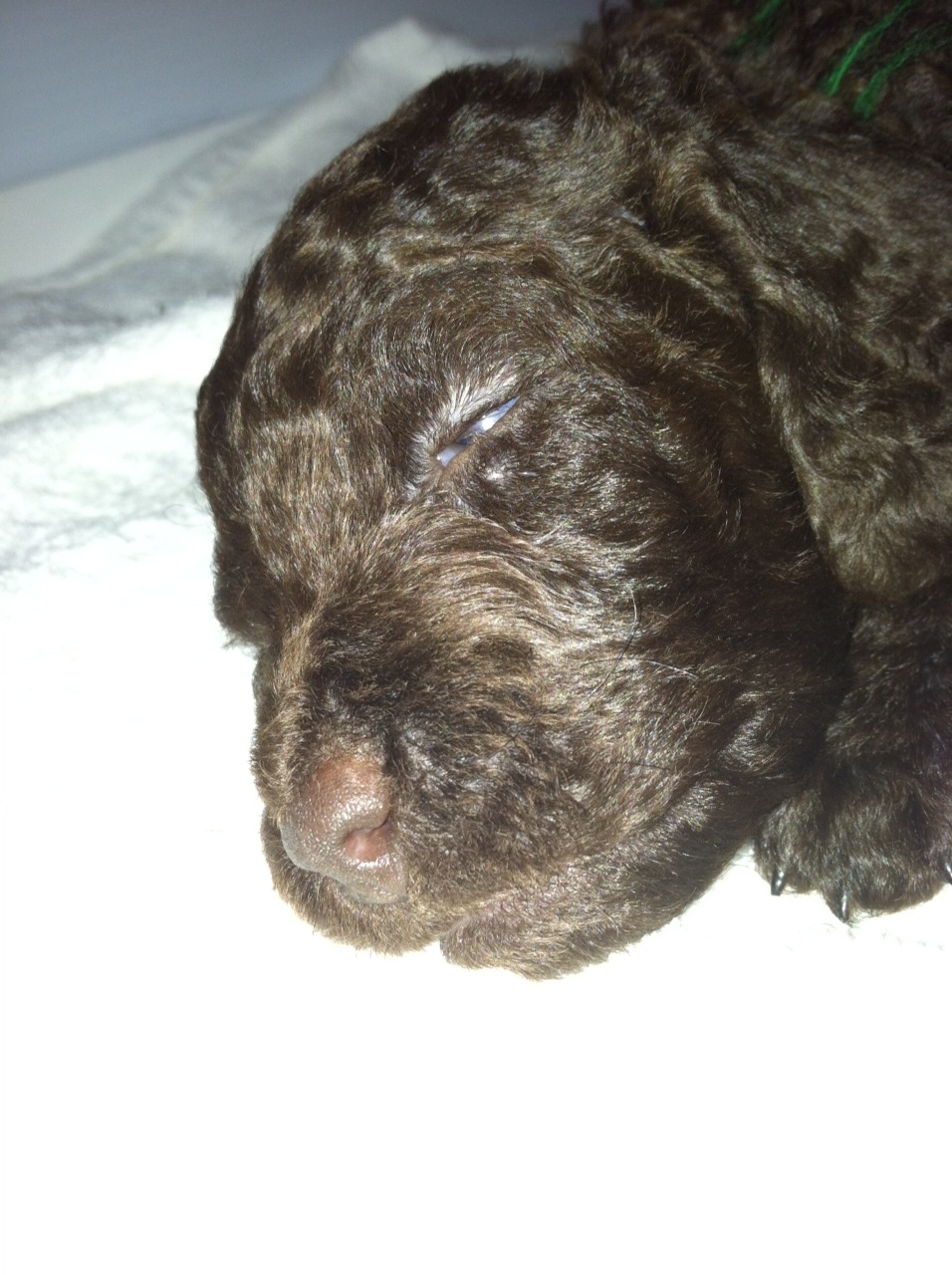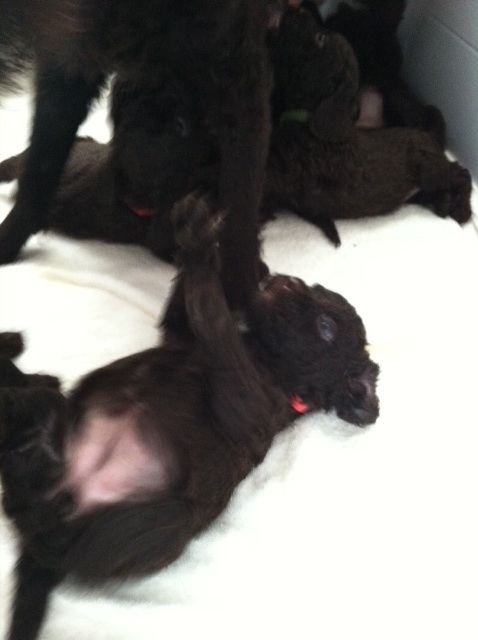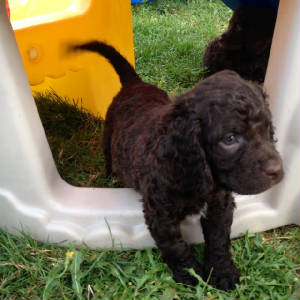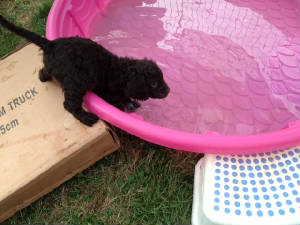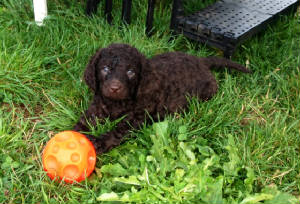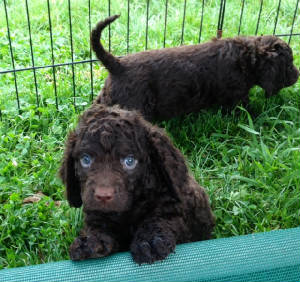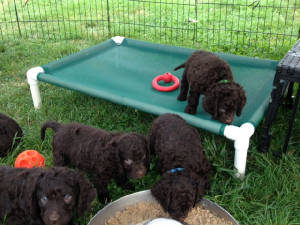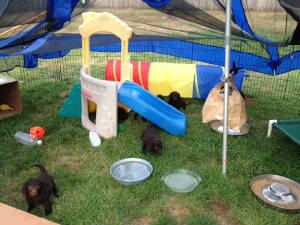 9-7-2013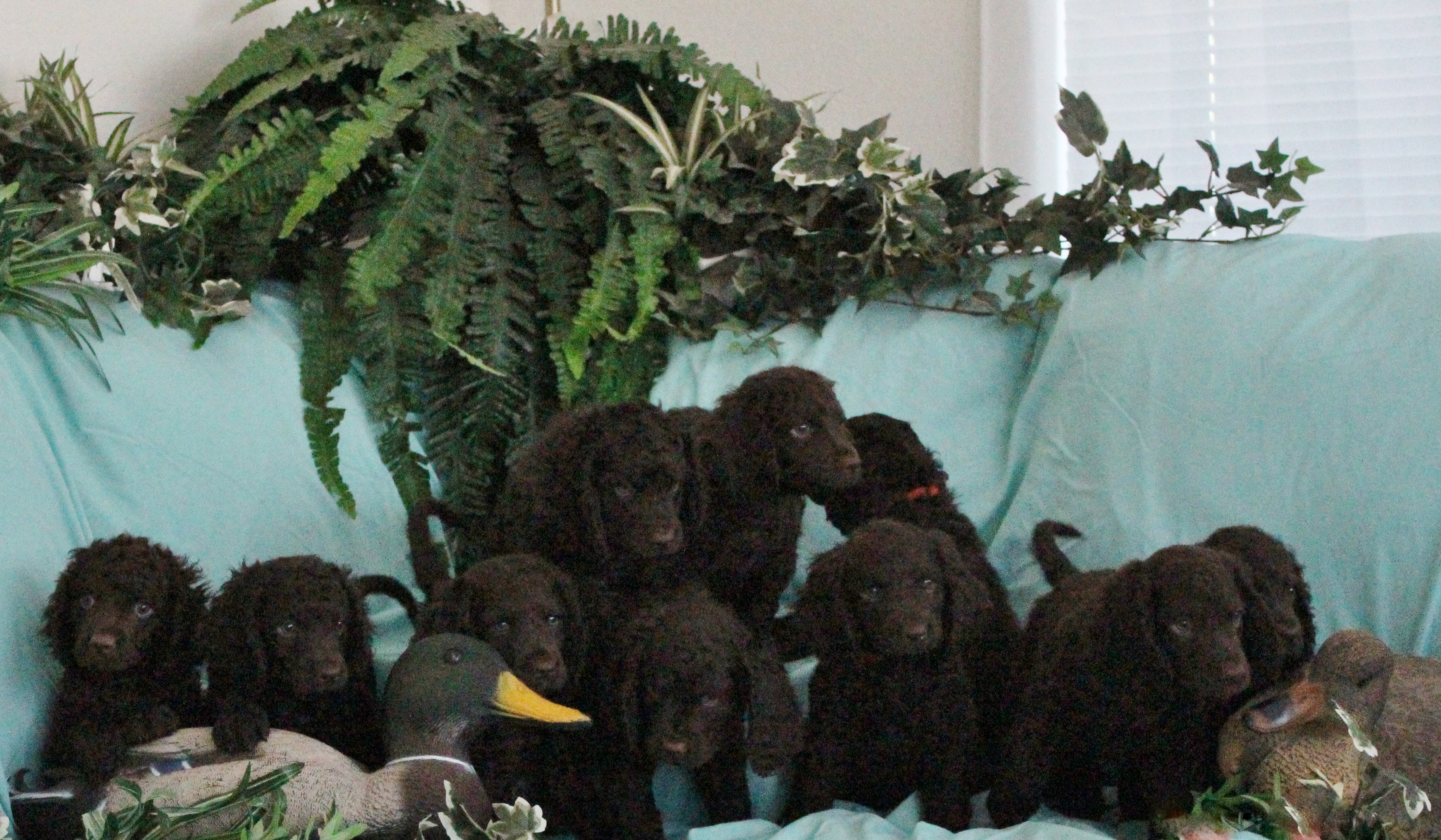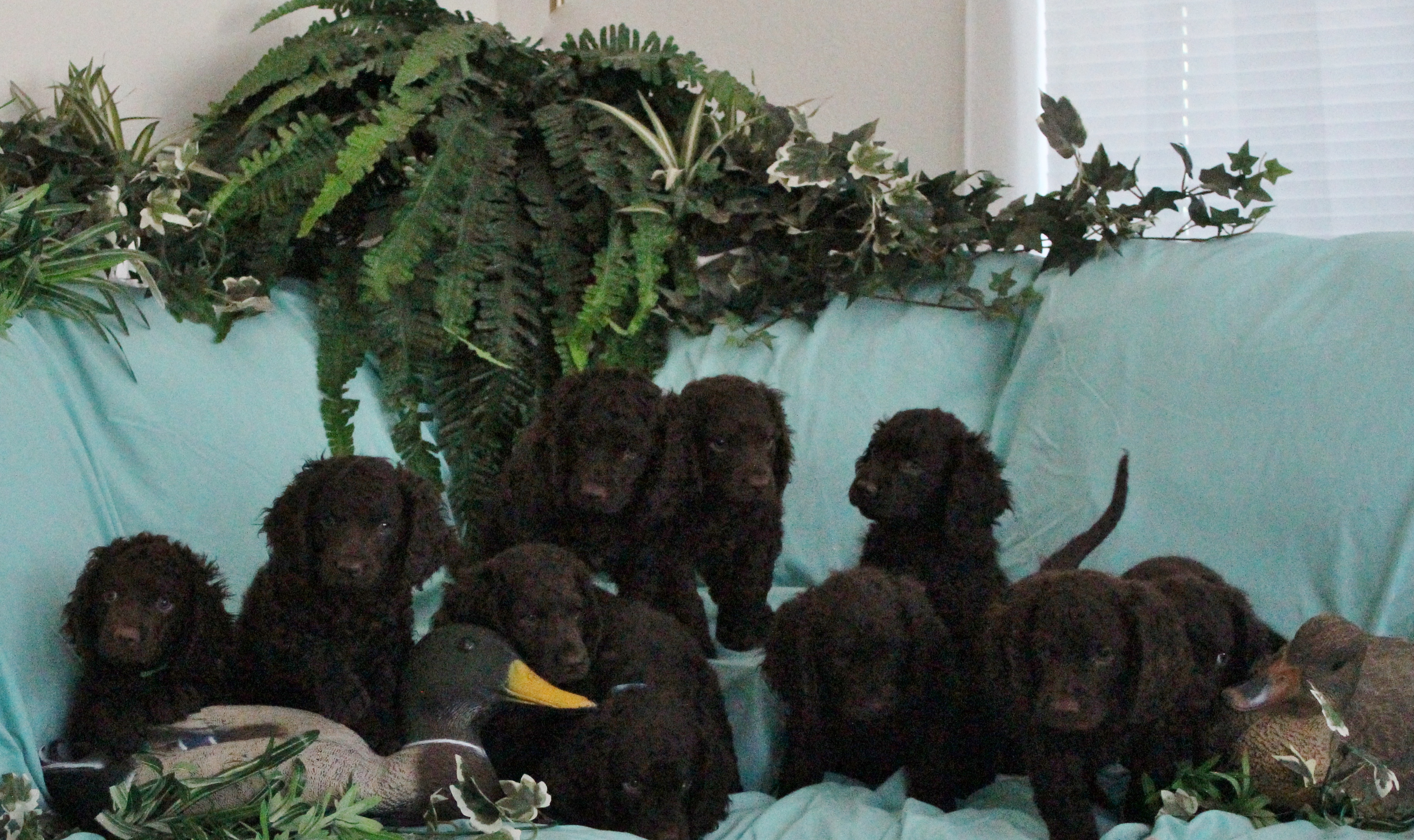 last picture together 9-12-13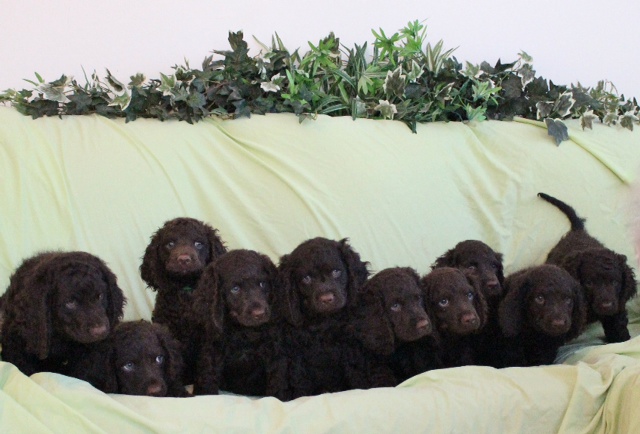 Shooter / Kalee 2012 litter: Kalee is the proud mother of 5 girls and 4 boys born March 27. All are doing great. Shooter is from Little Brownies American Water Spaniels -- Paul and Lynn Morrison.
Puppies hours old with Mom.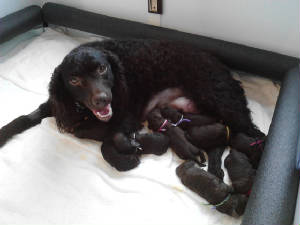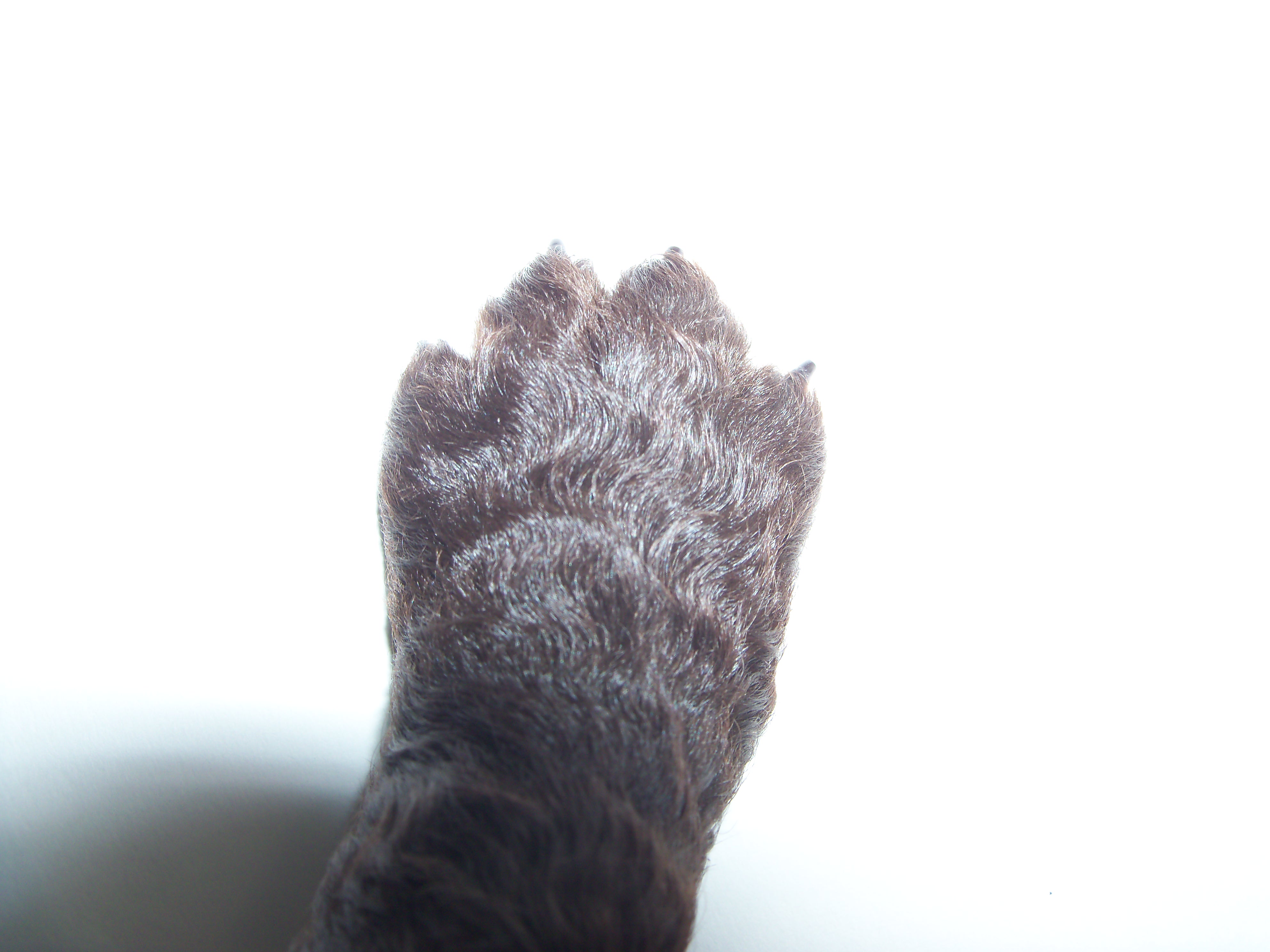 3 weeks old today. Growing big and fast.
First milk food.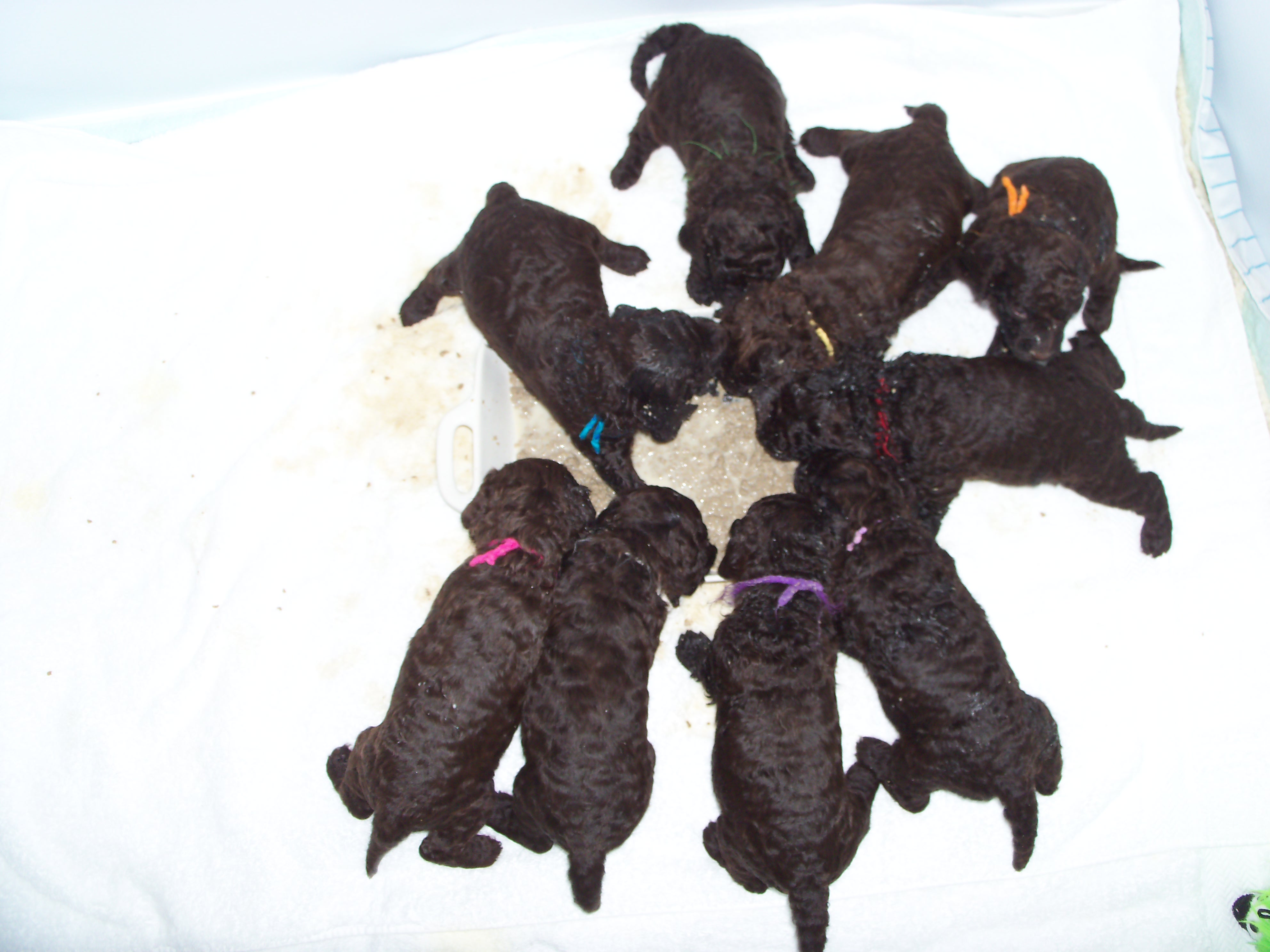 Walking milk bar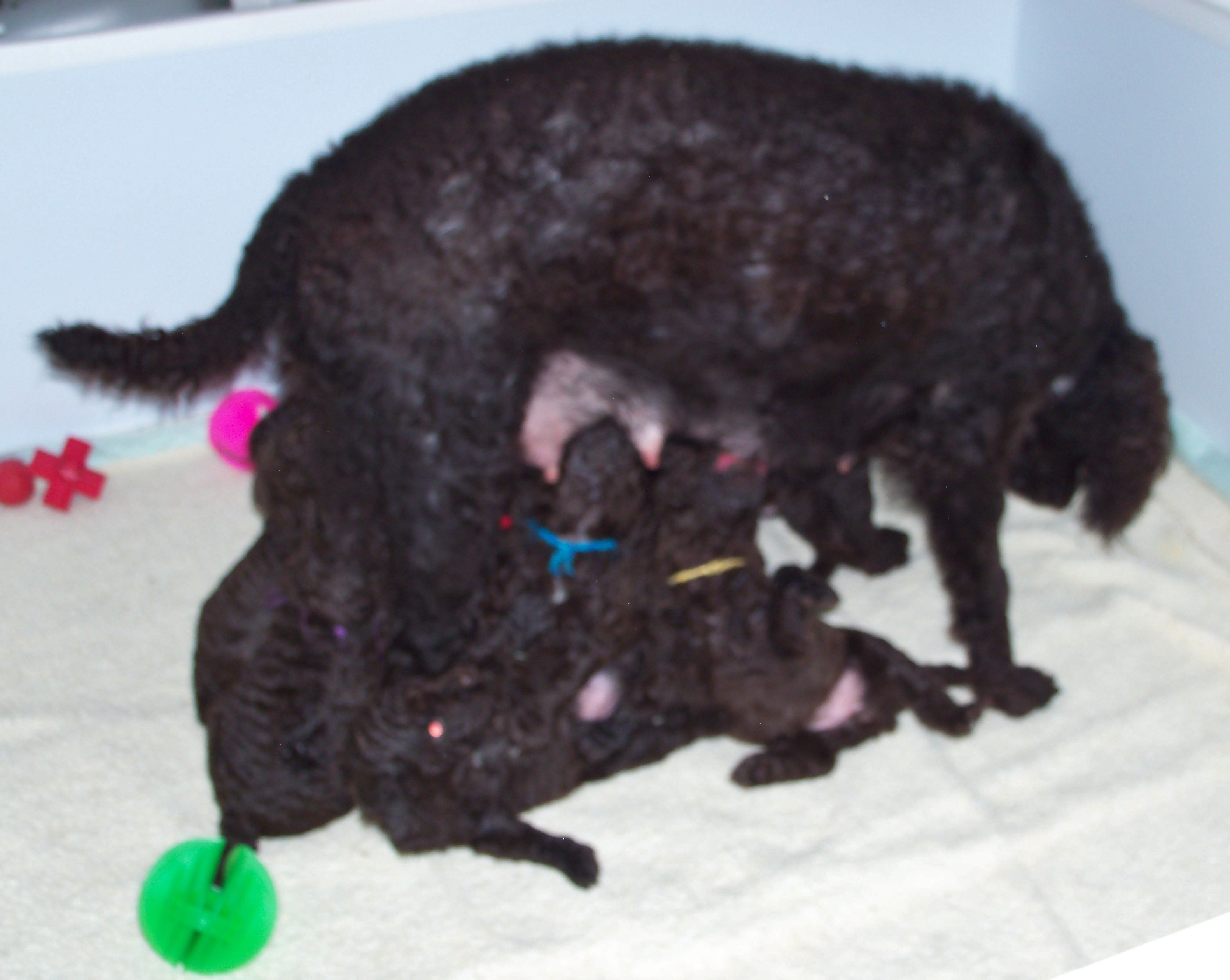 8.5 weeks old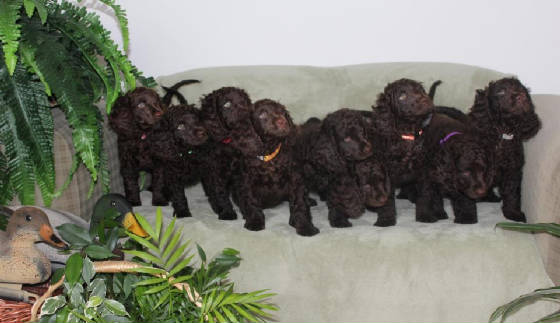 Kenna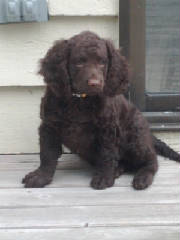 Tieren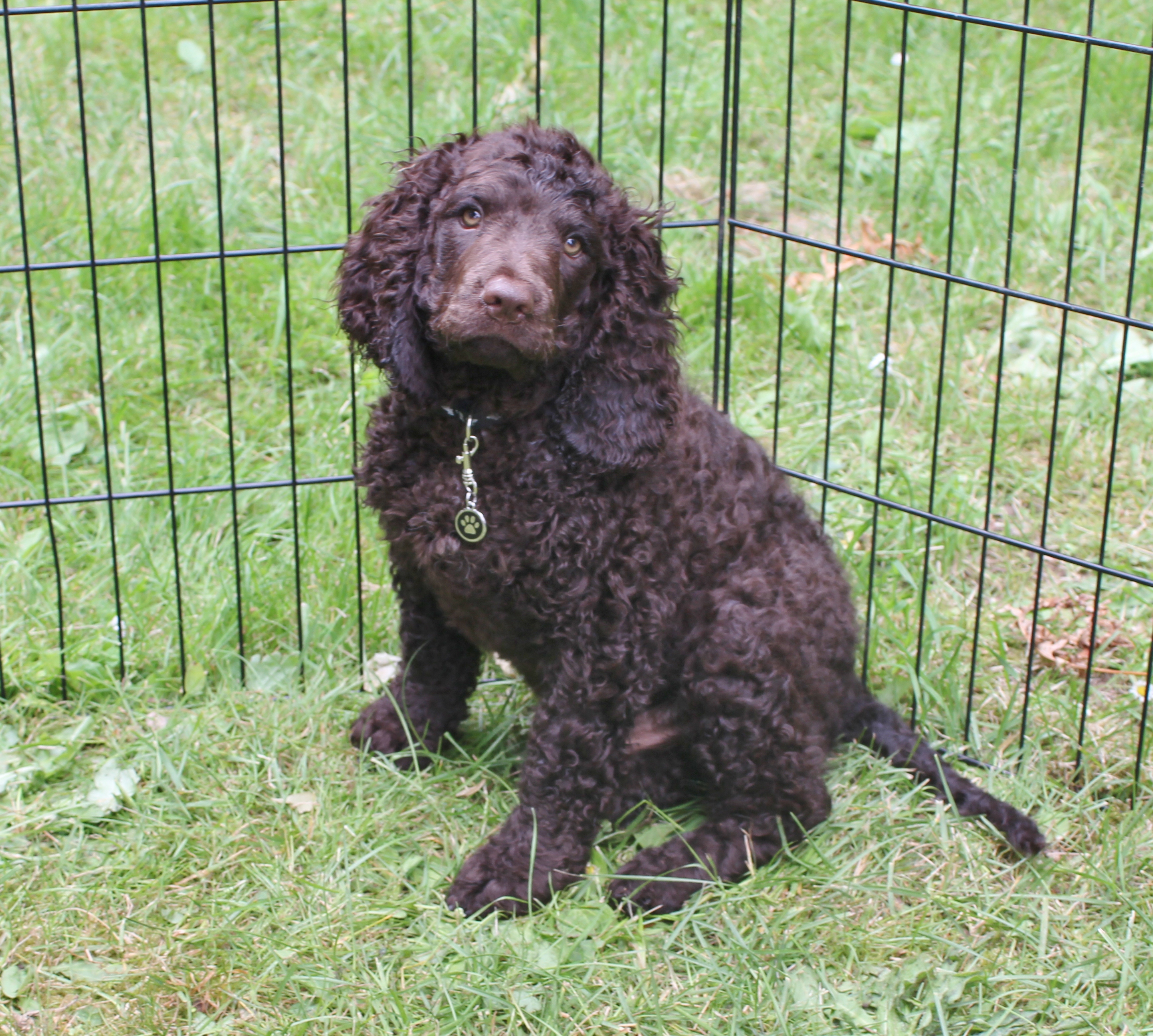 Miss B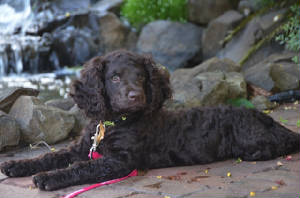 Rose
Chance / Tori 2008 litter -- Tori whelped April 10th.... 2 girls & 1 boy.
Born April 10, 2008
A very pregnant Tori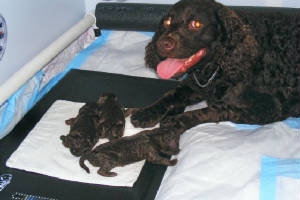 pups 3 hours old with a proud Mom, Tori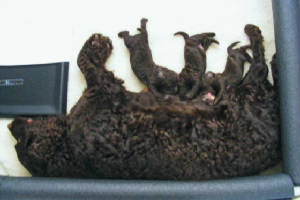 Pups 1 day old at dinner time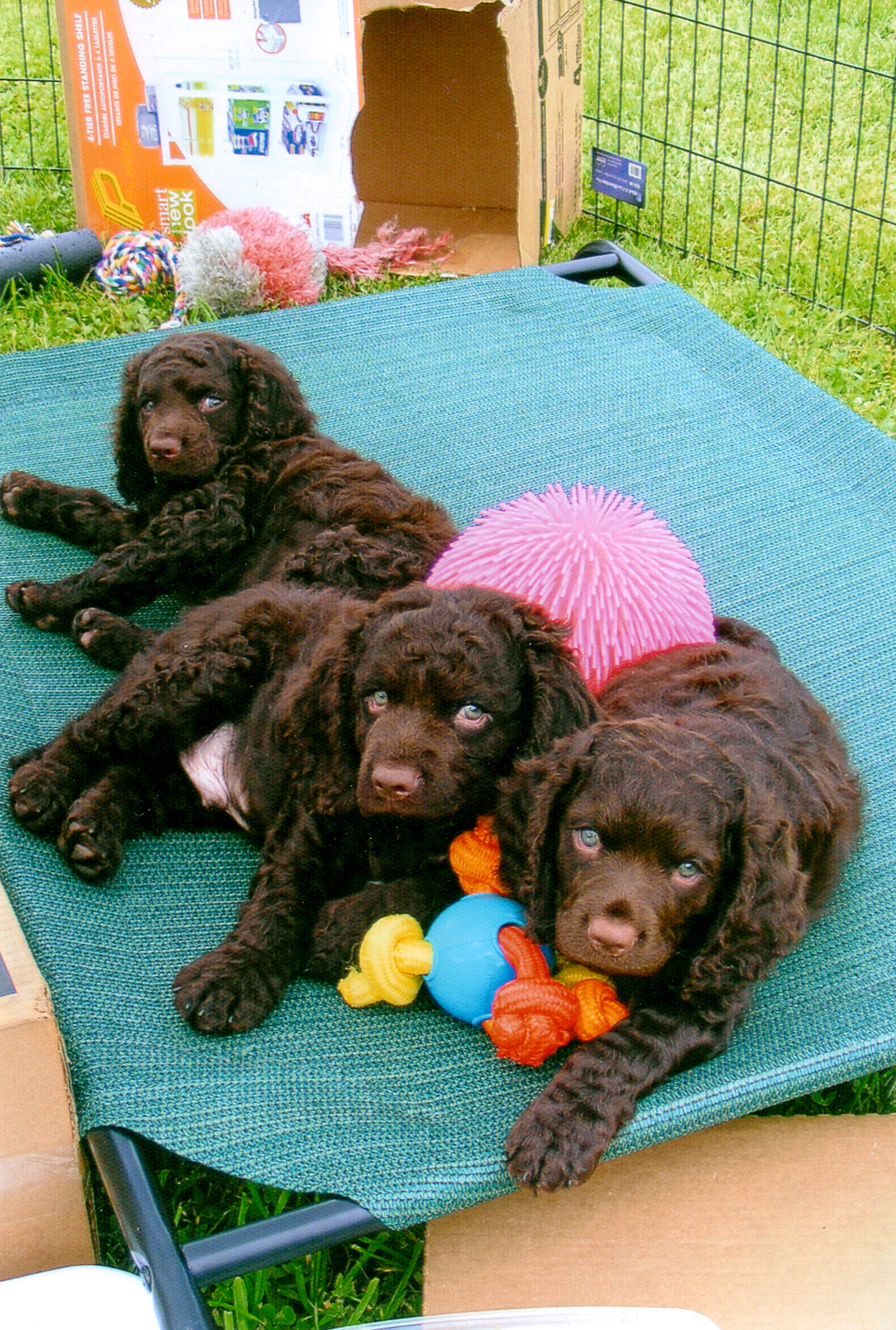 Ranger, Haley, Lyra July 2008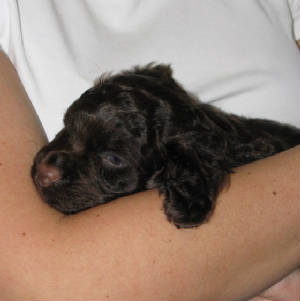 Haley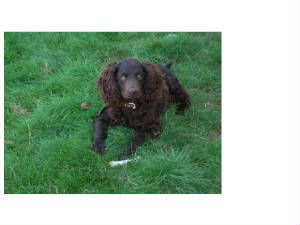 Haley August 2008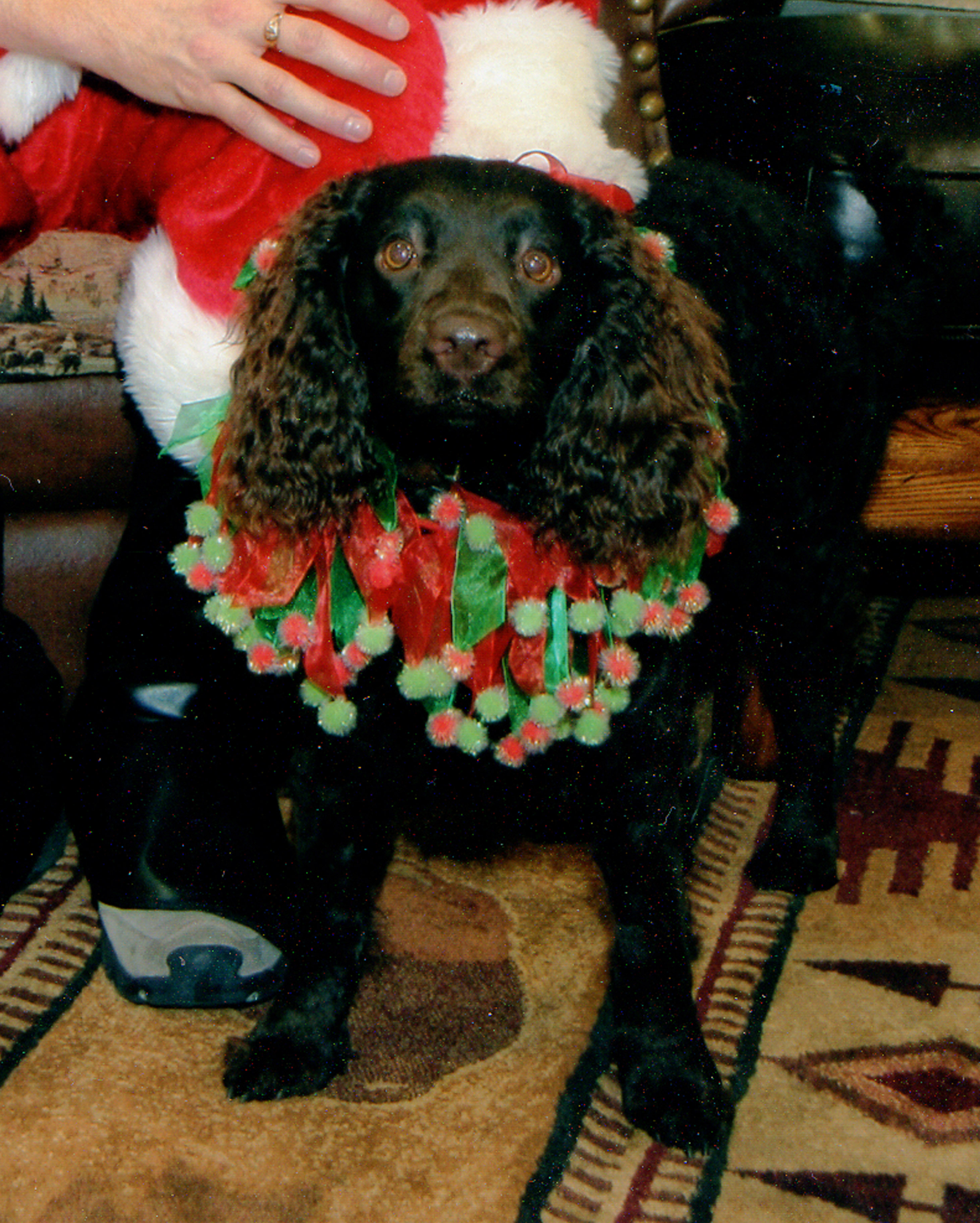 Haley 12/6/2008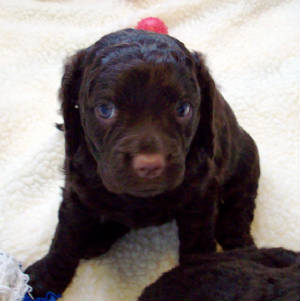 Lyra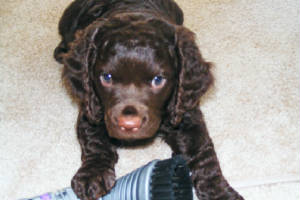 Lyra July 2009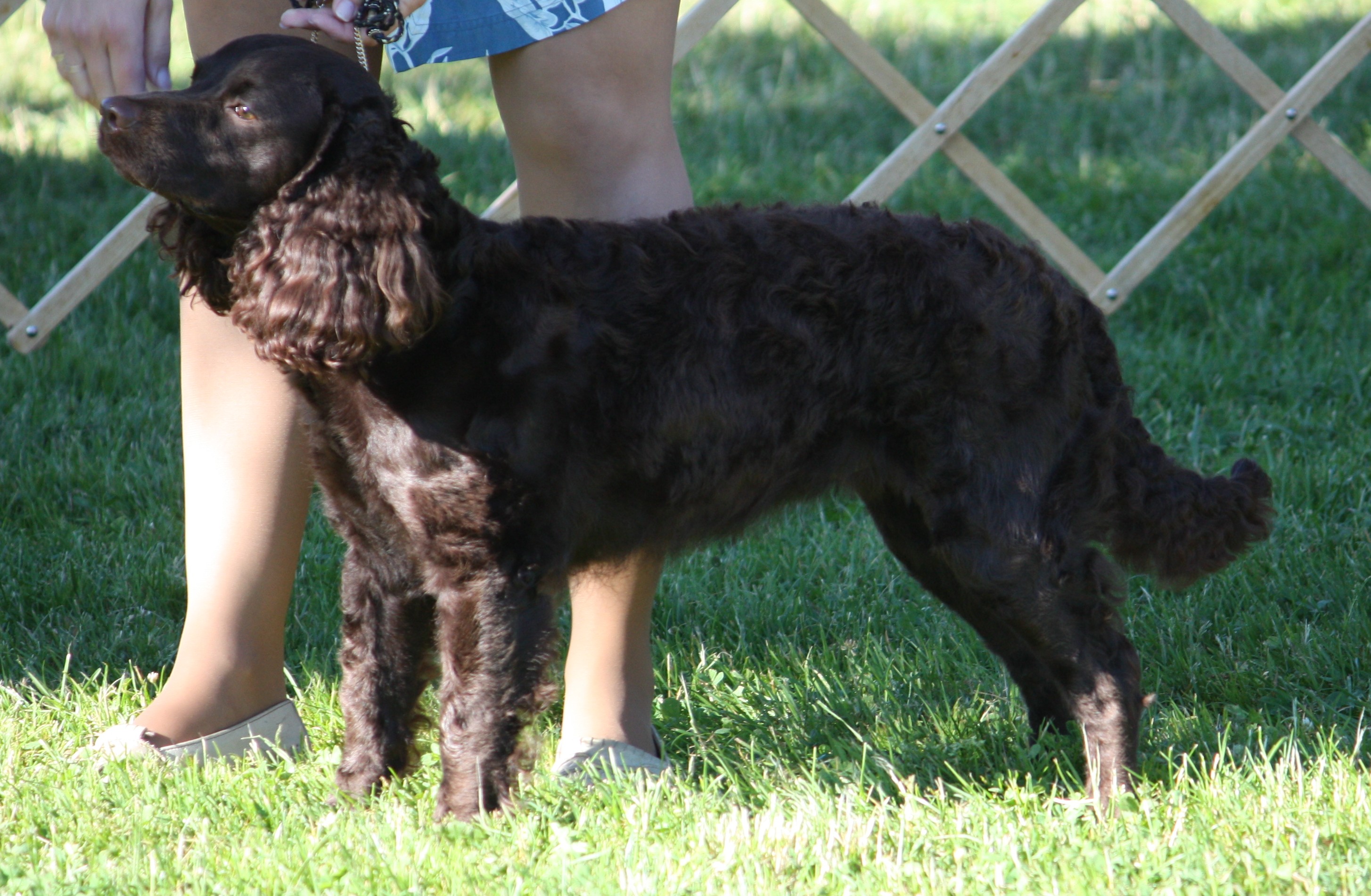 Lyra 2 years old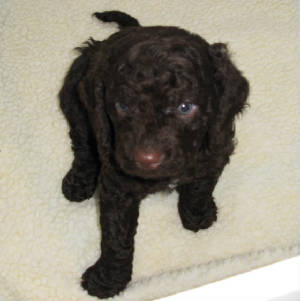 Ranger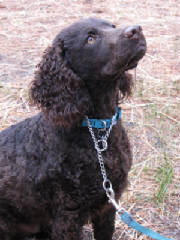 Ranger October 2008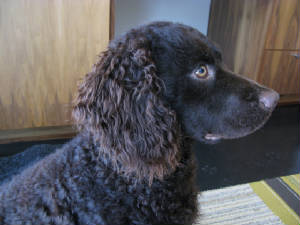 1-30-2009
Chance / Tori 2009 litter -- Tori whelped June 8th.... 4 boys & 2 girls.
Born June 8, 2009
Tori hours before whelping 6 pups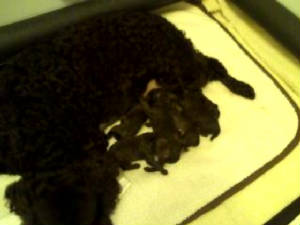 Tori with 6 pups hours old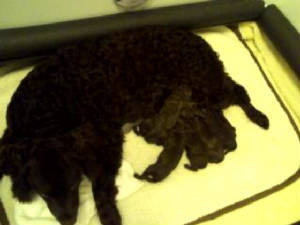 Tori with pups hours old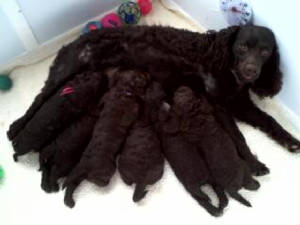 Tori with pups 3 weeks old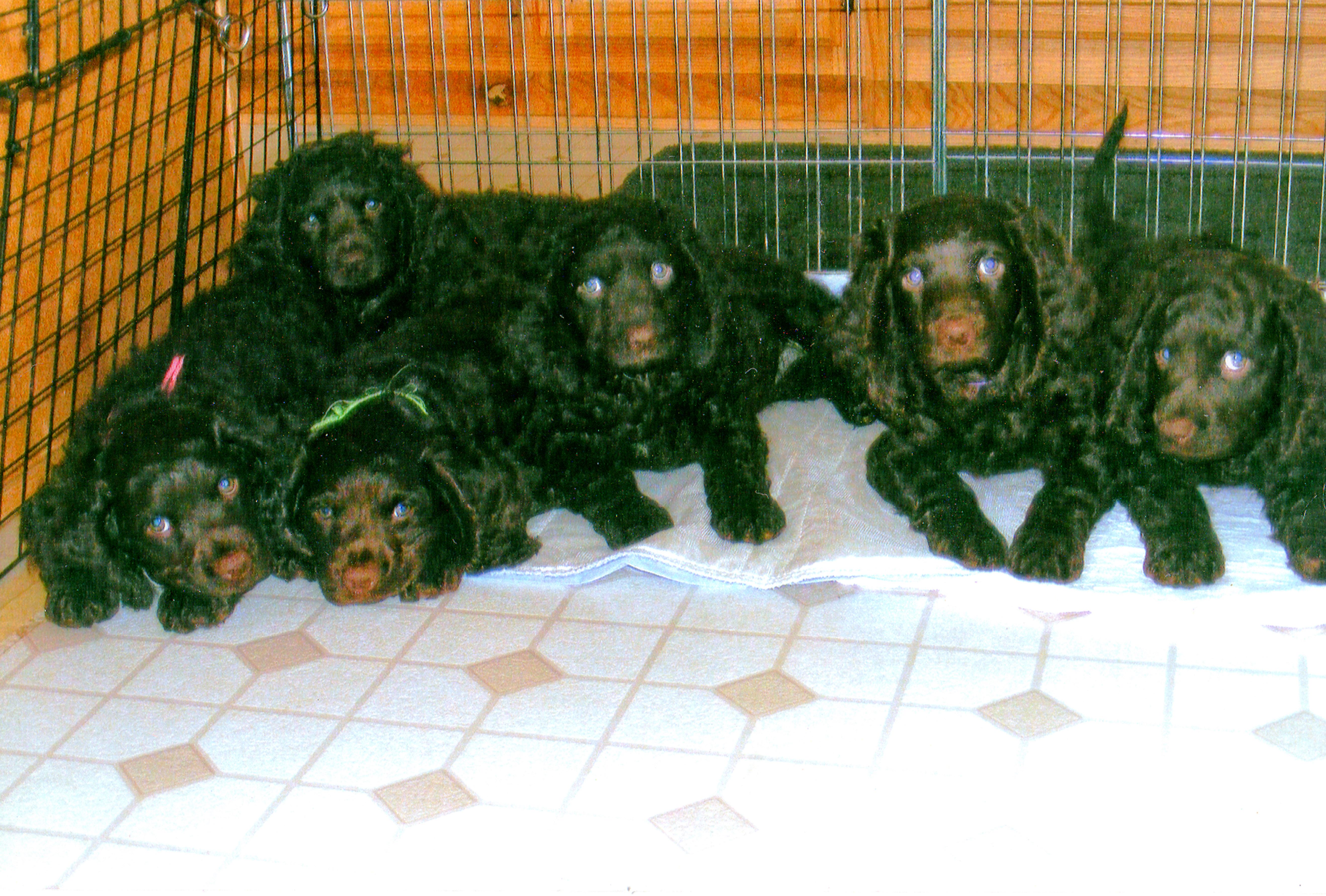 Rose, Kalee, Taz, Willie, Dillon, Einstein 8 weeks old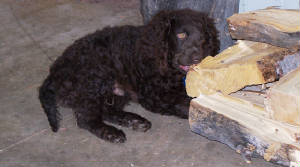 Willie 4 months old, at home in Colorado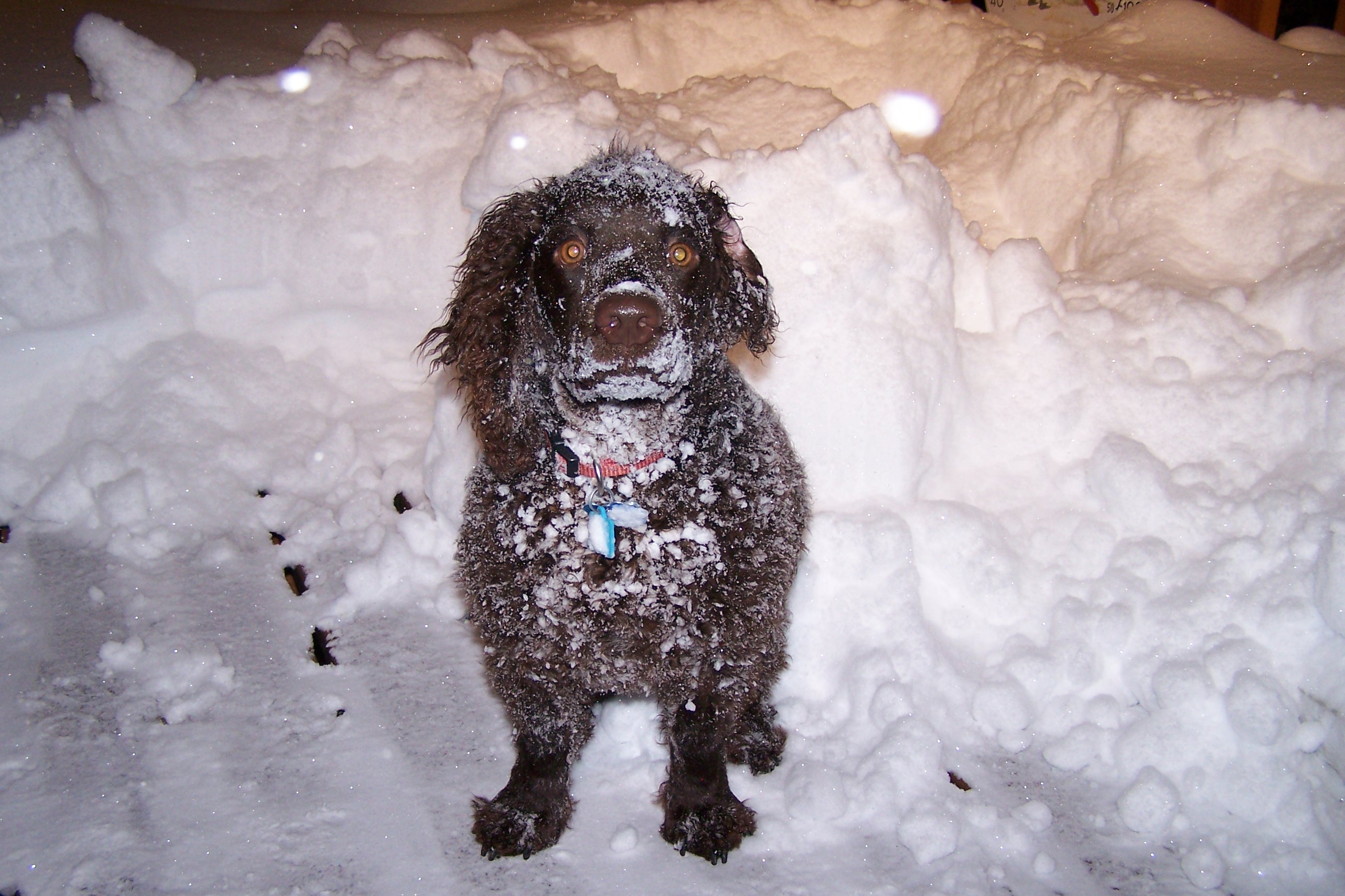 Willie 10/29/2009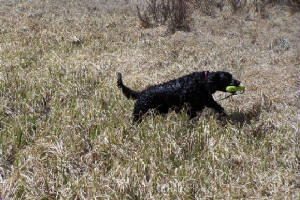 Willie doing bumper work 5/29/2010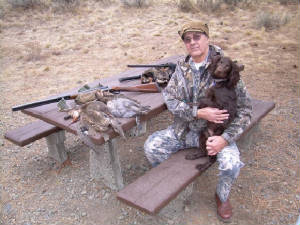 Taz at home in Eastern Oregon, 9/11/2009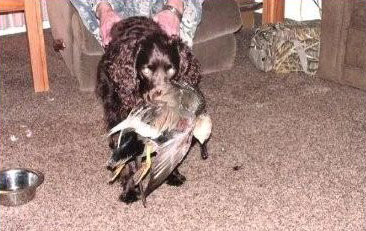 Taz 10/2010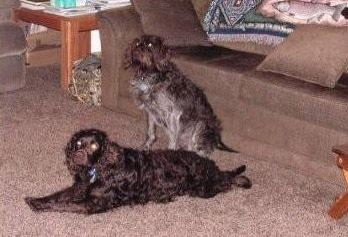 Taz and hunting partner 11/2010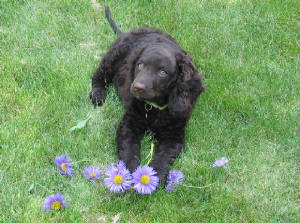 Kalee 10 weeks old, at home in Washington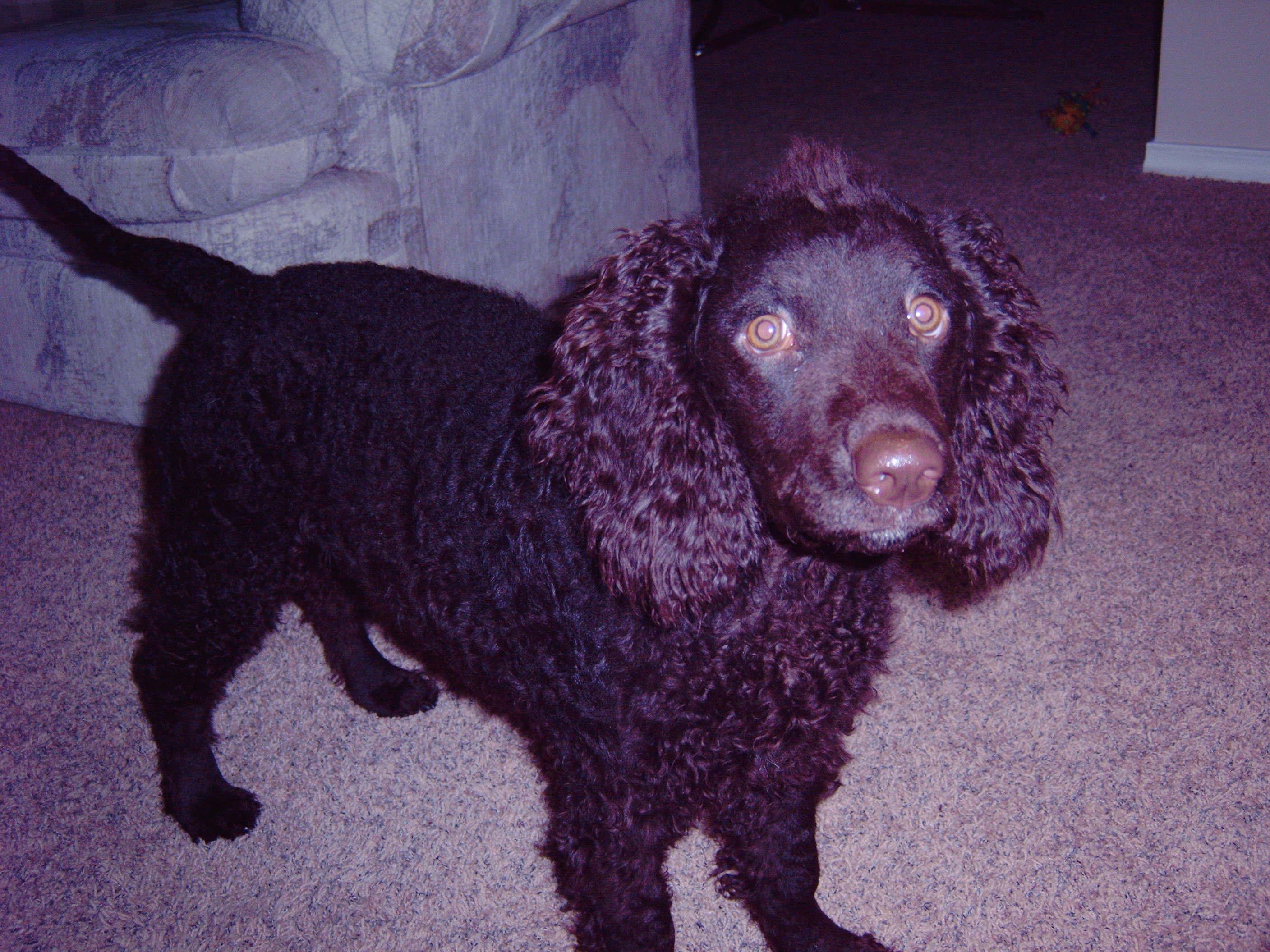 Kalee 5 months old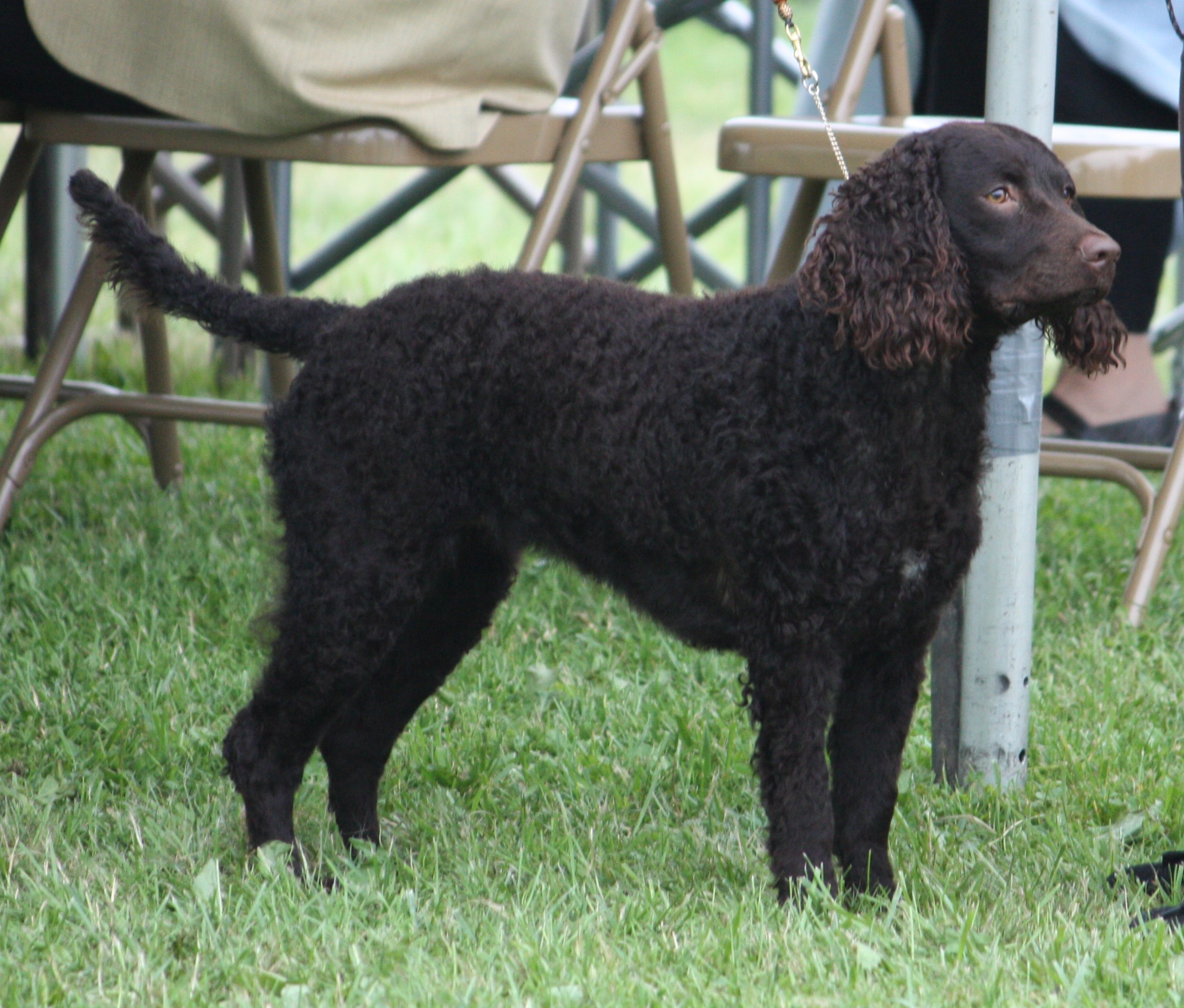 Kalee 13 months old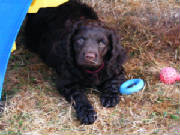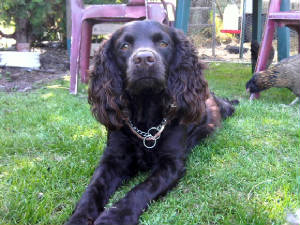 Rose at home in Washington 6/2010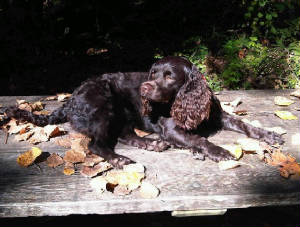 Rose 10/16/2010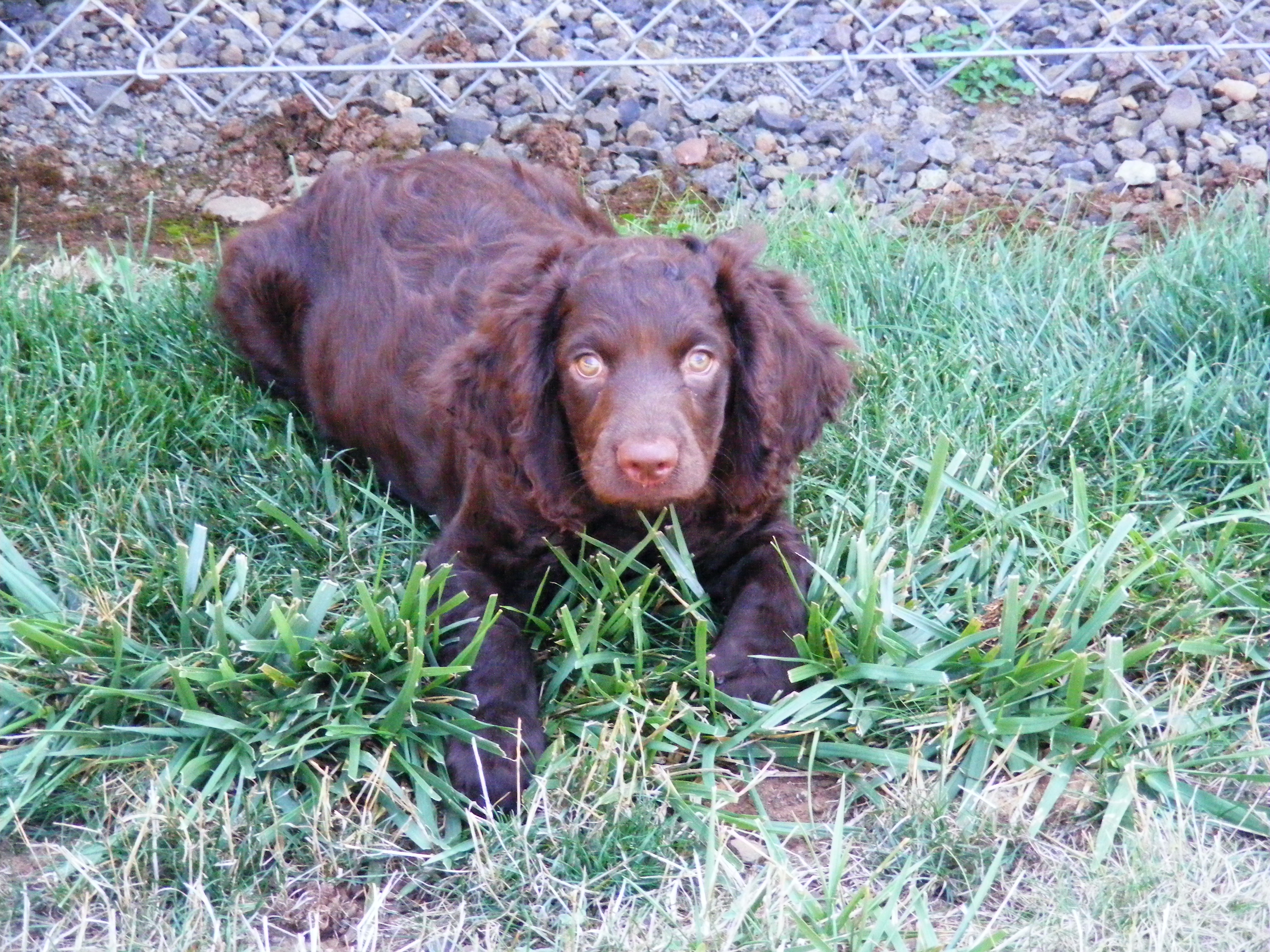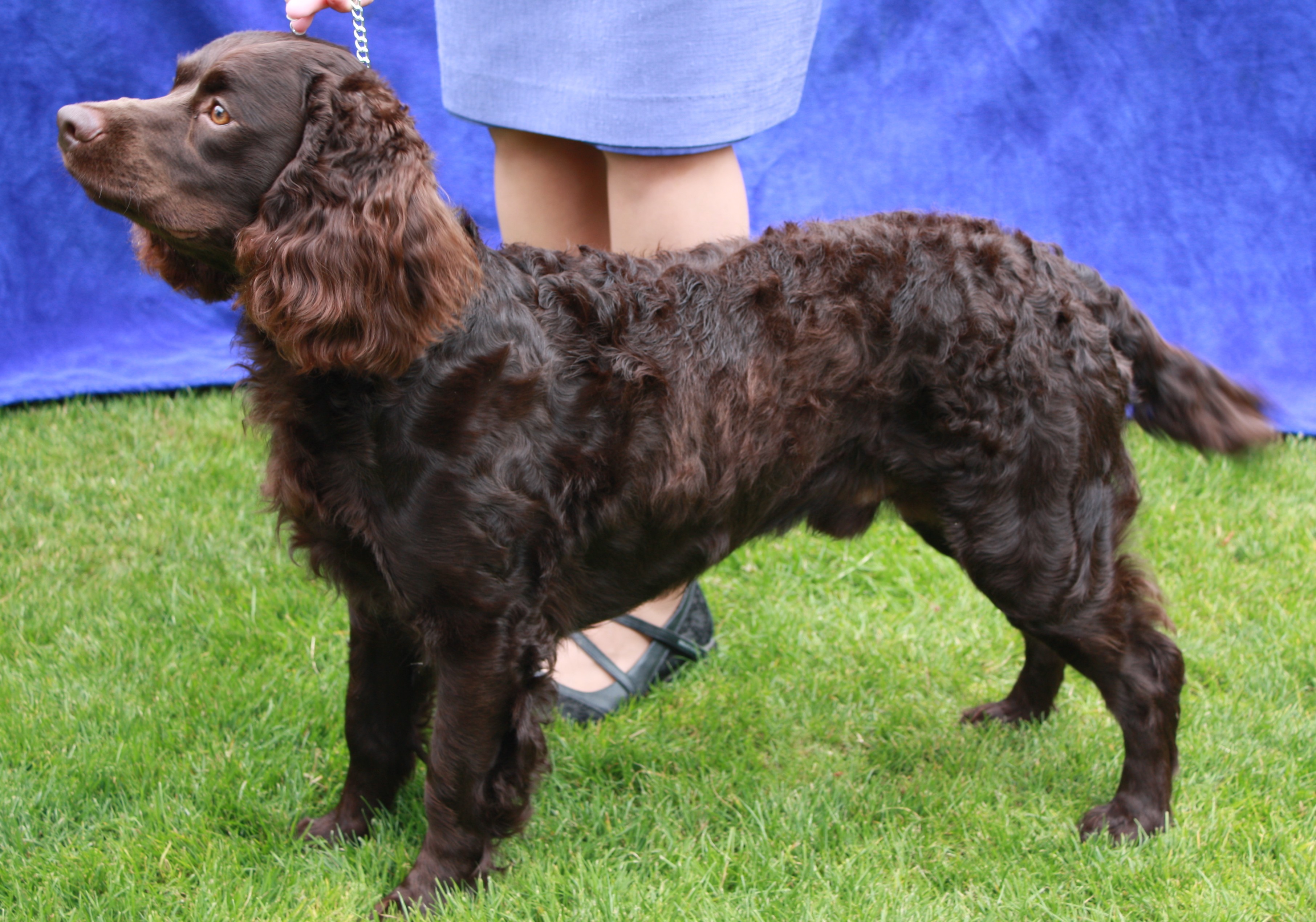 Dillon 13 month old
A very silly Dillon playing with his sister, Kalee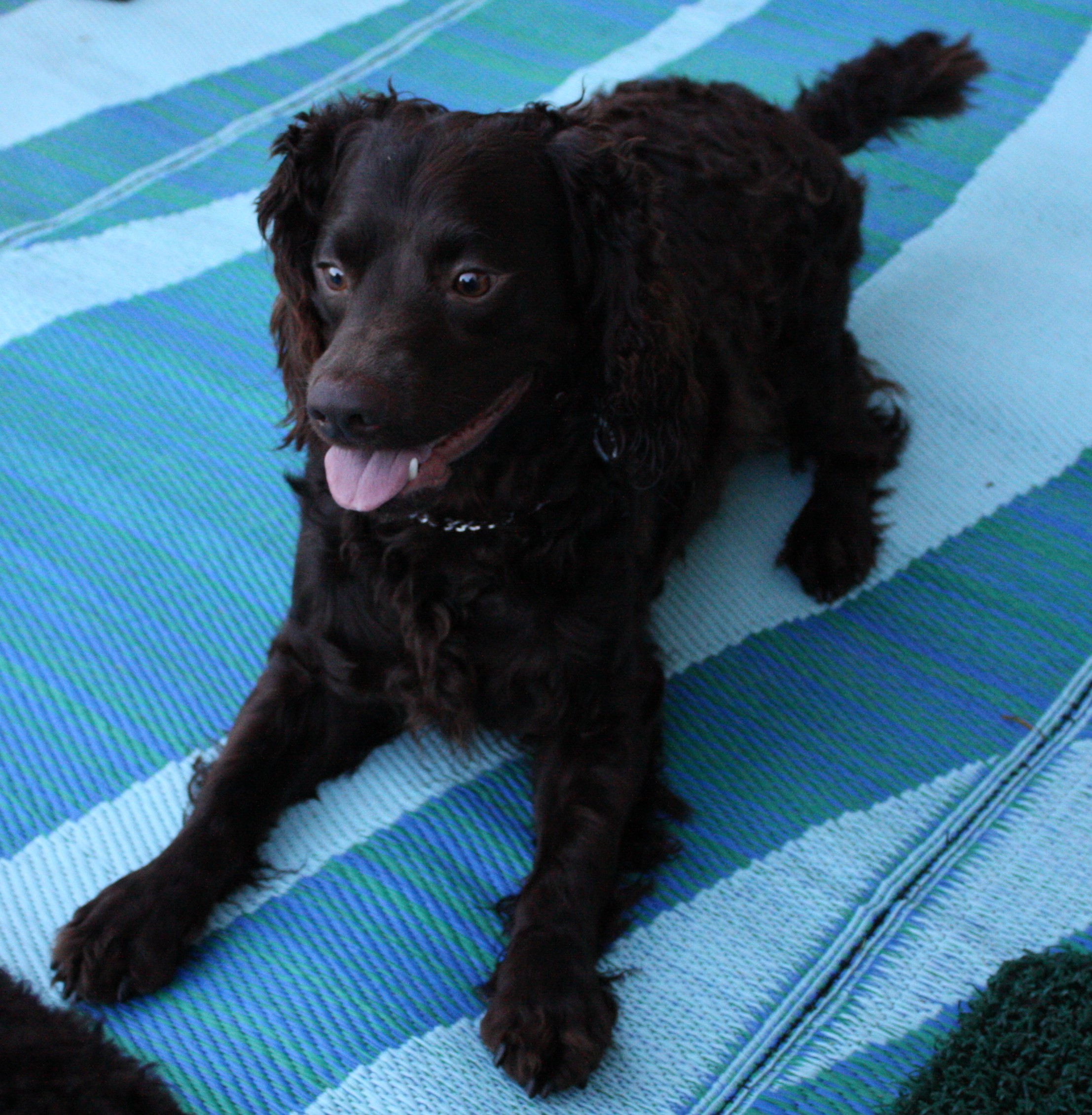 9/25/2010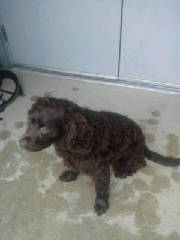 Einstein 18 months old 12/2010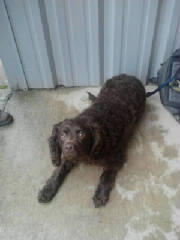 Einstein 12/2010

Enter supporting content here