LAYLA...Travels between Alaska and Idaho hunting with her Dad.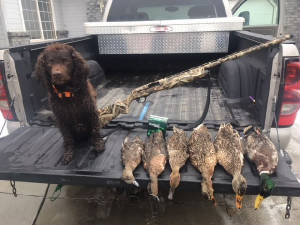 BVCRK'S BARRACUDA DELTA BEAR... Bear lives in Tennessee and at 15mo. is already doing well in the field and the show ring. At the 2018 AWSC Nationals he was Best in Puppy Sweeps, Reserve Winners Dog, and earned qualifying passes in Started Dog & Junior Hunter.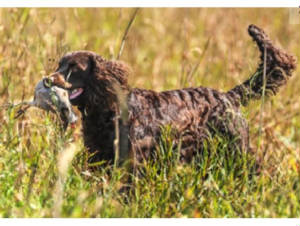 2018 AWSC Nationals in Solon Springs, WI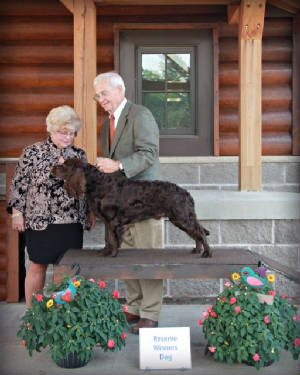 Bear with his Hunt & Conformation ribbons at 2018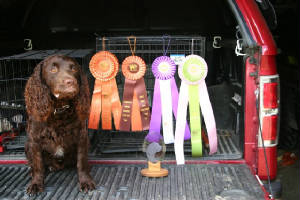 CH BEAVERCREEK'S OLIVER TWIST OF FATE RA MX AXJ XF T2B.... Oliver lives in California doing conformation and competing in Rally, Agility & Obedience.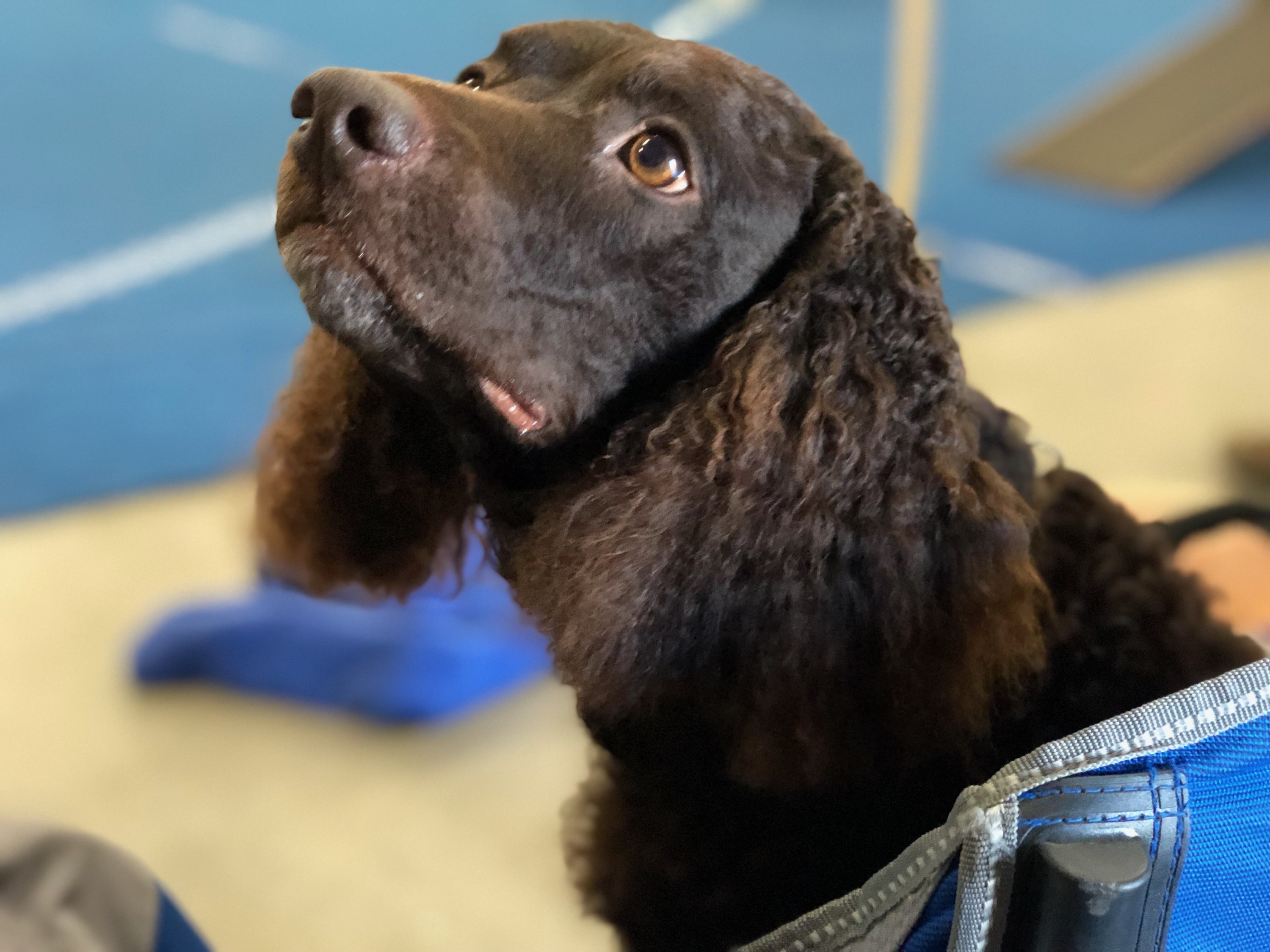 Oliver earned his AKC championship title in December 2018 in Yuma, AZ.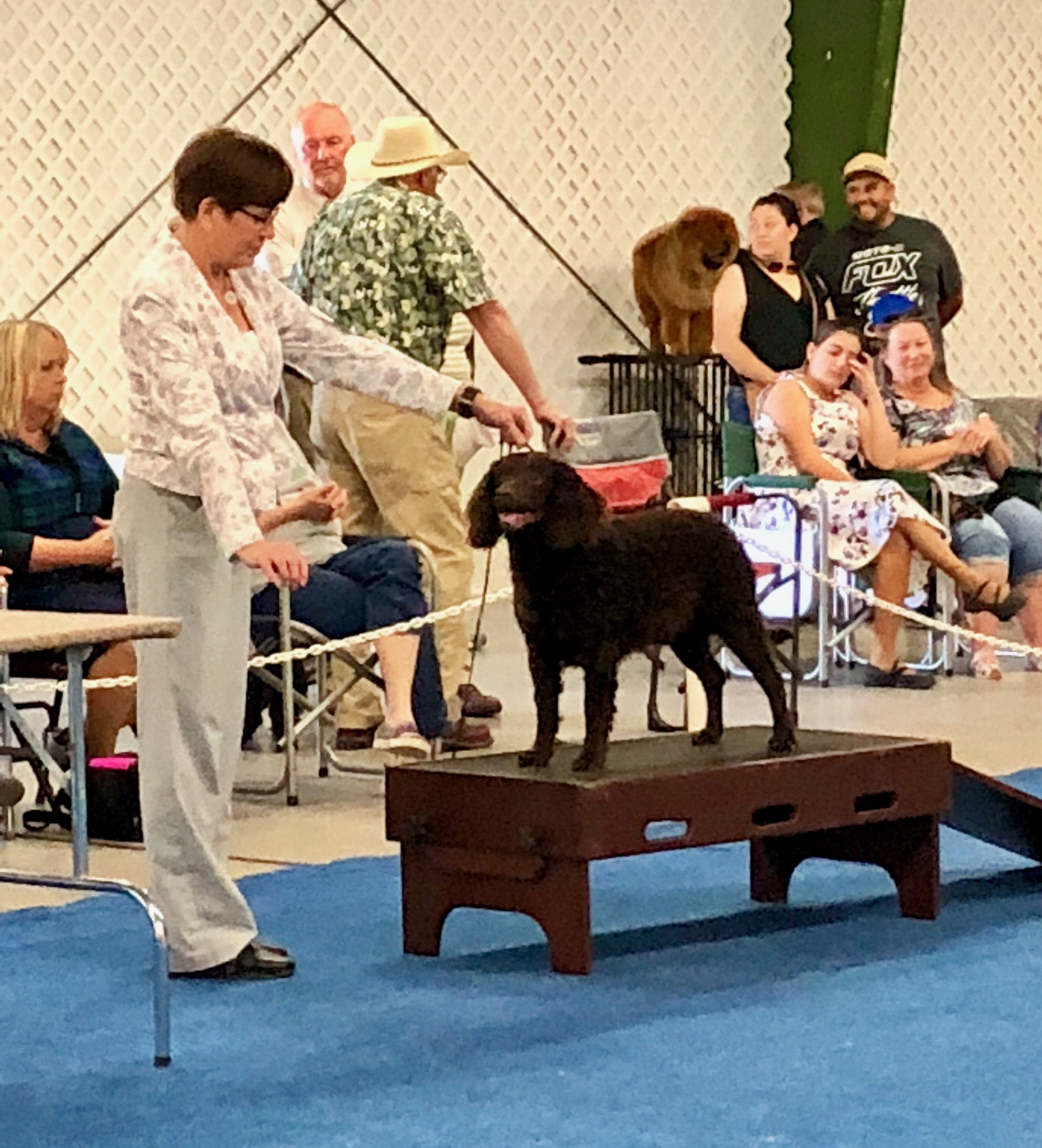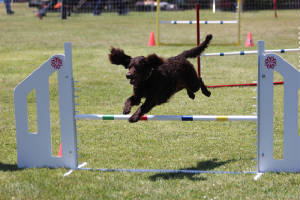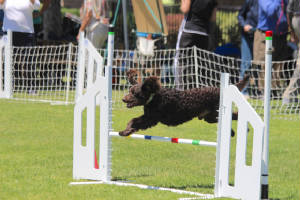 Getting ready for the show...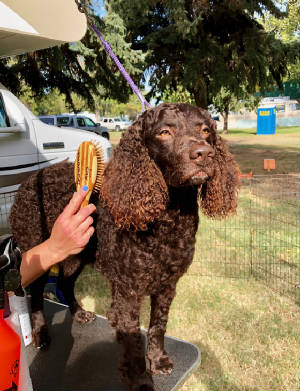 Richland KC in Kennewick-BOB, BOW, Major win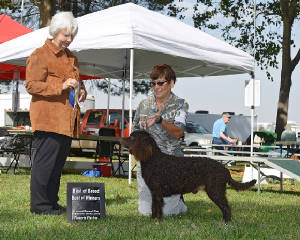 Richland KC in Kennewick-BOB, BOW, Major win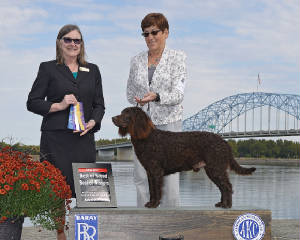 BEAVERCREEK'S WILD ANOKI... Anoki is our international dog. He lives in Germany and has started to compete in the show ring in Europe. Here he has been awarded Junior World CH at a show in Amsterdam. He is shown with his "girlfriend" Aena.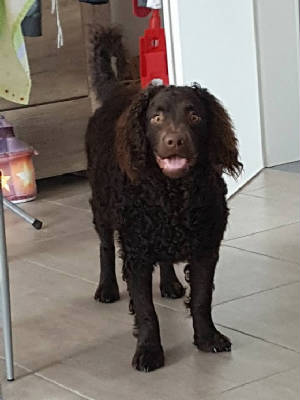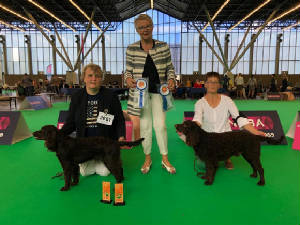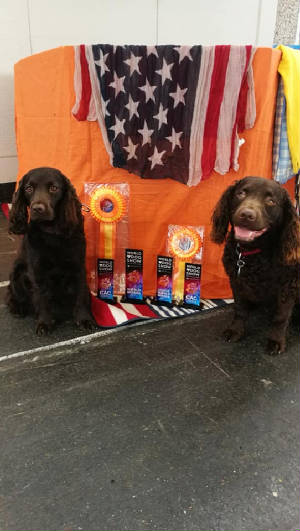 KATE & BROWNIE
These sisters live in Montana.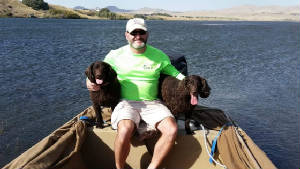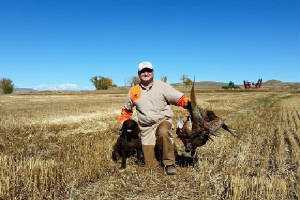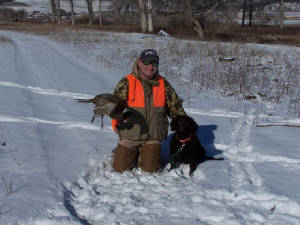 OTTER DOG....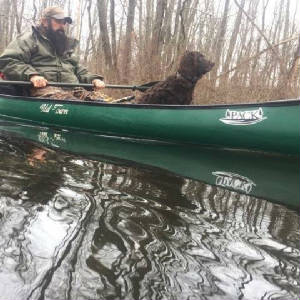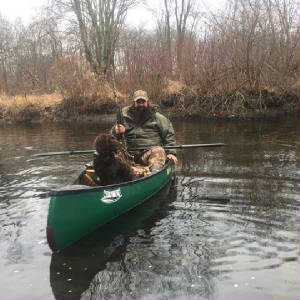 CH BEAVERCREEK WATERWAYS RIVER CROSSING...RIVER originally went to Montana but returned to us at a year old, after the unexpected passing of his owner. He was re-homed and now lives in Wisconsin. River has now earned his championship title and has sired several litters.
Kenna & her son River.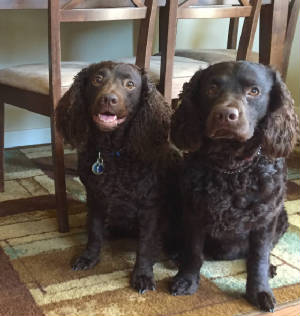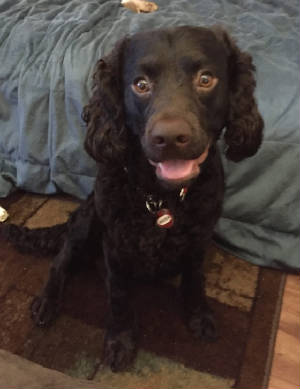 River & his "mom" Patti